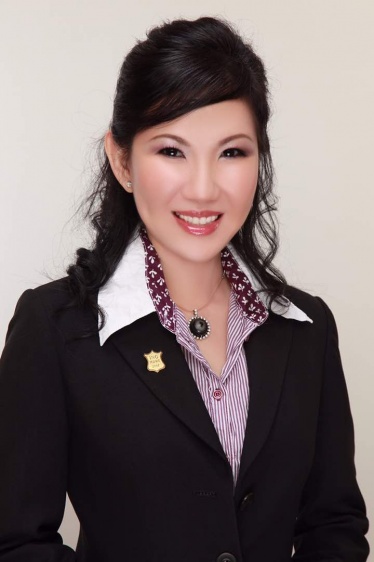 vivien loh
Shariah Registered Financial Planner (RFP)
Licensed Financial Adviser with VKA Wealth Planner
I'm a Shariah Registered Financial Planner (RFP), with more than 25 years of professional experience in the fields of banking, company secretarial, insurance and financial planning.

Among some of my achievements are:
• Top 10 Mortgage Producers in ING for Malaysia in 2006
• ING Hall Of Fame 2010
• ING Challenge Cup 2010 (ICC) Leader's Personal Sales Highest New Business Achiever 1st Runner Up
• ICC Group Sales Manager Highest % To Quota Champion
And now I practice as a Licensed Shariah Financial Advisor (IFA) with VKA Wealth Planner.

I feel very blessed and hope to share my personal financial experience and professional wisdom with readers of VivienLoh.com.
What is A Shariah Registered Financial Planner (RFP)?
A Shariah RFP is professional certification developed by Malaysian Financial Planning Council (MFPC).
In line with the national agenda to make Malaysia the Islamic Financial Centre, MFPC has developed Shariah RFP Programme as a practical professional programme for practitioners to equip themselves with Takaful and Islamic financial planning principles and knowledge. The Shariah RFP designation is recognized by Bank Negara Malaysia as an approved qualification for the Financial Advisor's License.
I decided to become a Shariah RFP because I thought it is the highest level of professional designation for an Islamic financial advisor. It also carries with it a fiduciary responsibility to put the needs and interests of my clients first. I believe my clients should be treated as I would have wanted to be treated and the Shariah RFP designation is consistent with that belief.
I enjoy helping people gain control over their personal finances so they can have the lifestyle they want. That includes:
• Retired people who want to enjoy their lives and family without financial anxiety.
• Semi-retired people who need to get more income from their existing investment portfolio.
• Working people who are not currently saving enough and are worried about their financial future.
• People who want to maintain their lifestyle and aren't exactly sure how to do so.